Duralast Gold H7 DLG Specs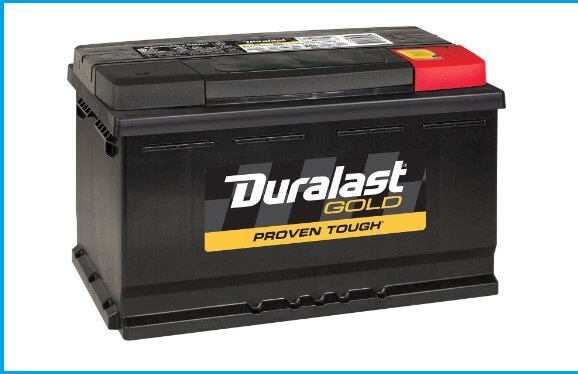 The Duralast Gold H7 DLG is an automotive battery engineered to meet or exceed original equipment quality while delivering superior starting power. Let's take a closer look at the key features and specifications of the Duralast Gold H7 DLG battery.
| Specification | Details |
| --- | --- |
| Part Number | H7-DLG |
| Voltage | 12VDC |
| Group Size | 94R |
| Cold Cranking Amps | 800A |
| Cranking Amps | 1000A |
| Reserve Capacity | 140 minutes |
| Amp Hour | 80Ah |
| Length | 12.44 inches |
| Width | 6.94 inches |
| Height | 7.5 inches |
| Weight | 42.9 lbs |
| Terminal Type | SAE – Type A |
| Negative Terminal Location | Top Left Front |
| Positive Terminal Location | Top Right Front |
| Warranty | 3 years free replacement |
| Construction | Impact resistant |
| Special Features | Best-in-class vent caps, optimized paste formula |
Battery Technology
The Duralast Gold line uses a specially formulated lead-acid paste to improve performance. The paste formula is designed to increase power output and extend the battery's service life.
Impact-resistant construction protects the battery from damage due to vibration in the engine compartment. Best-in-class vent caps contribute to safe operation by allowing gases to escape while preventing leaks or sparks. Overall, the technology inside is geared towards reliable starting power and longevity.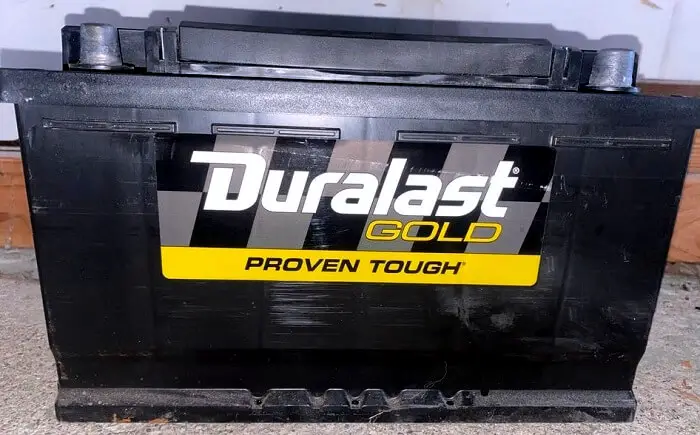 Warranty
One of the most attractive features of the Duralast Gold H7 DLG is the included 3-year free replacement warranty. If the battery fails within the first three years, you can get a free replacement at any AutoZone store nationwide.
This provides excellent protection against early failure and defects. The lengthy 3-year coverage shows the manufacturer's confidence in the durability of these batteries.
Group Size
The Duralast Gold H7 DLG has a group size of 94R. The group size refers to the dimensions and terminal configuration of the battery, which must match the original battery in your vehicle.
The 94R group is a standard size, fitting a wide variety of makes and models. However, you should always verify the correct battery group size in your owner's manual or specification sticker under the hood before purchasing a replacement.
Cold Cranking Amps
This battery has 800 cold cranking amps (CCA). The CCA rating measures how much current the battery can deliver at 0°F to start your engine.
A higher CCA rating ensures reliable starting in cold weather conditions. With 800 CCA, the H7 DLG provides plenty of starting power even in frigid winter temperatures.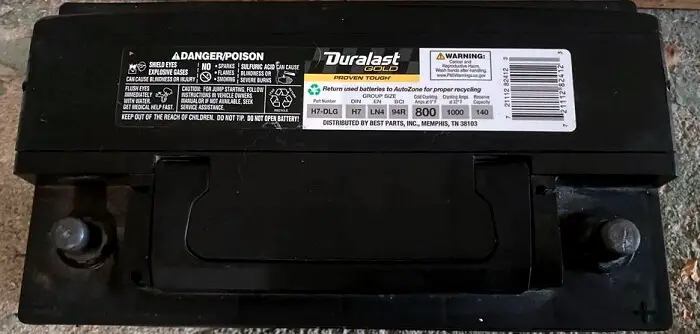 Cranking Amperage
In addition to cold cranking amps, this Duralast battery also has a cranking amp rating of 1000A. This measures how much current is delivered at 32°F.
Between the 1000A cranking amps and 800 CCA ratings, the H7 DLG is verified to provide abundant starting power at varying temperatures.
Reserve Capacity
The reserve capacity is 140 minutes. This specifies how long the battery can deliver a minimum of 25 amps when your alternator fails at 80°F.
The high reserve capacity of the H7 DLG provides peace of mind that you'll have enough runtime to get help in an emergency situation.
Price
With an MSRP of $209.99, the Duralast Gold H7 DLG is competitively priced compared to similar premium batteries from other brands.
While more expensive than an economy battery, the proven Duralast Gold technology and generous warranty justify the price for buyers who want maximum performance and reliability from their starting battery.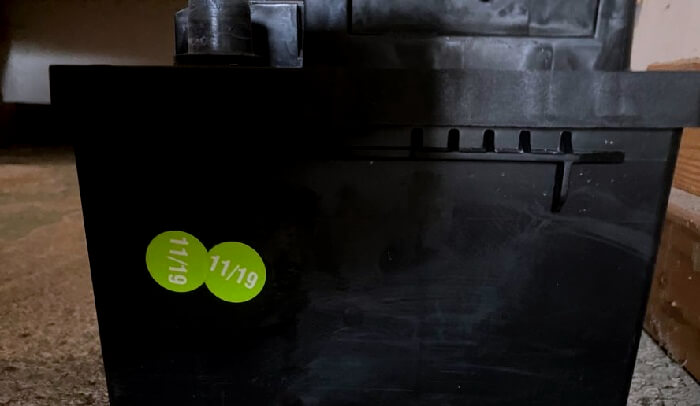 Terminal Location
The battery has a reversed terminal layout, with the positive terminal on the right front and the negative terminal on the left front. This reversed layout is standard for GM and other makes.
When installing the battery, always verify the correct polarity in your owner's manual. Mixing up the terminal connections can severely damage your vehicle's electrical system.
Dimensions
With dimensions of 12.44″ length x 7.5″ height x 6.94″ width, the H7 DLG fits most group 94R battery trays. It also weighs a substantial 42.9 pounds, with the added weight coming from the lead-acid plates inside the robust impact-resistant housing.
Voltage
This is a traditional 12V lead-acid automotive battery. The 12-volt rating must match your vehicle's charging and starting system. Ensure your vehicle does not require a 6V battery before purchasing this battery.
Additional Features
Other notable features of the Duralast Gold H7 DLG battery include best-in-class vent caps to prevent leaks and a specially designed paste formula to improve performance and longevity.
Compared to economy batteries, you are paying more for proven Duralast innovation and technology that delivers dependable power in any weather.
Conclusion
In summary, the Duralast Gold H7 DLG is a premium lead-acid battery designed to provide reliable starting power and long service life.
Key selling points include 800 cold-cranking amps, 140 minutes reserve capacity, impact-resistant construction, and a generous 3-year free replacement warranty.
For drivers who demand powerful starting and peace of mind from their automotive battery, the Duralast Gold H7 DLG is an excellent choice.

Peter Rees, your go-to car parts expert, bridges the gap between mechanics and motorists. With over decades in the automotive industry, he decodes the intricacies of vehicles in his insightful blog, steering readers toward savvy decisions and smooth rides.