Gator HR1 Tonneau Cover Review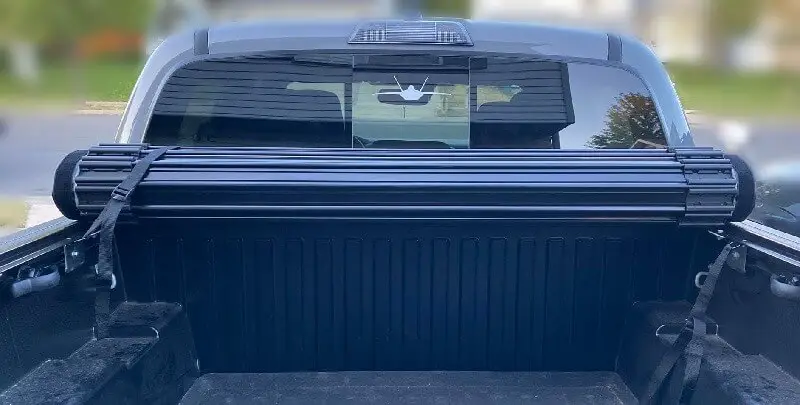 The truck bed cover, a seemingly simple accessory, can exponentially enhance the utility, security, and aesthetic appeal of your vehicle. Whether hauling equipment, carrying sports gear, or safeguarding valuable items, the right cover makes all the difference.
One product emerging as a frontrunner in this sector is the Gator HR1 Tonneau Cover. With its premium ultra-low-profile design and exceptional cargo protection, it's swiftly gaining traction among truck owners seeking an amalgamation of style and function.
| Feature | Gator HR1 |
| --- | --- |
| Design | Ultra-Low-Profile, sleek appearance |
| Material | Marine-Grade, Leather-Grained Vinyl with Aluminum Slats |
| Security | Cut-resistant, 4-Sided Seals, Tailgate lock capability |
| Operation | Dual slam latches, easy pull-cable opening |
| Access | Full bed, roll-up design |
| Durability | UV resistant vinyl, weatherproof seals |
| Attachment | Hook-and-Loop Fasteners |
| Installation | Clamp-on, no drilling required |
| Removability | Quick-release without tools |
| Warranty | 3 Years |
| Origin | Made in the USA |
| Price | $1,049.00 |
| | |
| --- | --- |
| | Gator HR1 comes with robust blend of vinyl, leather, and aluminum with a 3-year warranty. Superior weather resistance and grainy finish. Perfect for enhanced protection and rugged look. |
Low-Profile Design
What immediately catches the eye of the Gator HR1 is its sleek appearance. The ultra-low-profile design gives it clean lines, making it one of the most streamlined covers available.
It is an aesthetic marvel, promising not to detract from your truck's natural beauty but to enhance it.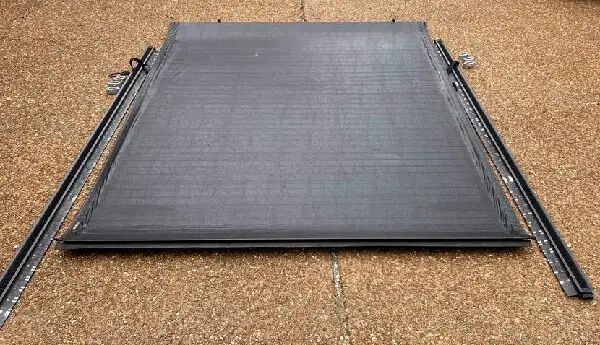 Superior Construction
The top layer of the Gator HR1 is a testament to luxury and durability. Crafted with a leather grain vinyl, the texture oozes luxury. More importantly, this is not just for show.
This marine-grade vinyl offers robust protection against the elements. Bonded to the vinyl are heavy-duty aluminum slats, ensuring the cover can't be easily compromised with a knife or sharp object.
Security Features
Your truck bed's security is paramount, and Gator HR1 leaves no stone unturned. With seals on all four sides, the weather resistance is top-notch.
Combine this with a tailgate lock, and you have a fortress safeguarding your cargo. The added assurance comes from the automatic latches that engage and disengage effortlessly, making operations a breeze while adding an additional layer of protection.
Operational Excellence
Ease of operation can make or break a product, and in this case, Gator HR1 shines brilliantly. The simple pull of a cable releases latches, allowing users to roll the cover toward the cab effortlessly.
The industrial-grade hook and loop fasteners also ensure the edges remain secure, minimizing wind interference.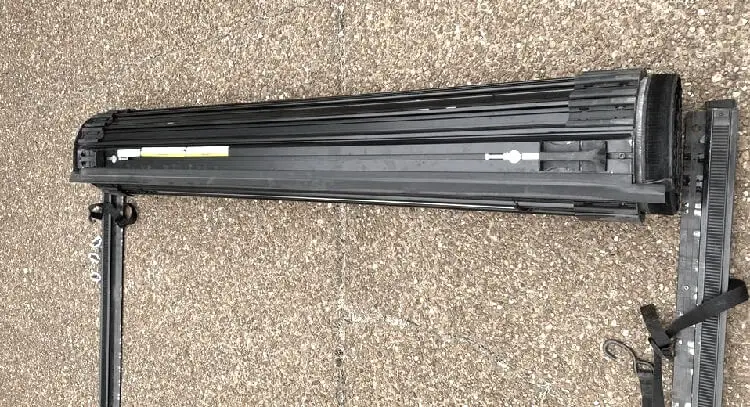 Flexibility
Need space for taller cargo? No worries. The Gator HR1 rolls up quickly and can be securely locked behind the cab. The stylish black underside maintains your truck's aesthetics, even when the cover is rolled up. And if for any reason you need the cover off, the tool-free uninstallation is a feature every truck owner will appreciate.
Warranty
Made in the USA, the Gator HR1 is a testament to quality craftsmanship. It comes backed with a three-year warranty, reflecting the brand's confidence in its product.
Plus, with the added benefit of a 30-day satisfaction guarantee, customers can be sure they're making a worthy investment.
Weather Resistance
Go into more detail about the 4-sided perimeter seals and how they offer superior protection against various weather conditions, keeping cargo safe and dry.

Value Proposition
Analyze the pricing of the Gator HR1, discuss its value proposition considering its premium features and build quality, and compare it briefly with other products in the same category to show its competitiveness in the market.
Our Observation
After delving into the Gator HR1 Tonneau Cover, I'm genuinely impressed. The ultra-low profile paired with its sleek lines gives trucks a polished look that's hard to overlook.
But it's not just about aesthetics; the leather grain vinyl, bound to those formidable aluminum slats, ensures top-notch security, making me confident about protecting any cargo. The convenience of its roll-up design and the ease of installation make it user-friendly without needing professional help.
Plus, the fact that it's made in the USA and has a three-year warranty speaks volumes about its quality. For those in the market for a durable, stylish, and efficient truck bed cover, the Gator HR1 is a solid choice.

Mark Takahashi, Car parts guru with a passion for mechanics. Blogger extraordinaire, translating auto jargon into everyday magic. Drive into his world of knowledge!