Gator Recoil Tonneau Cover Review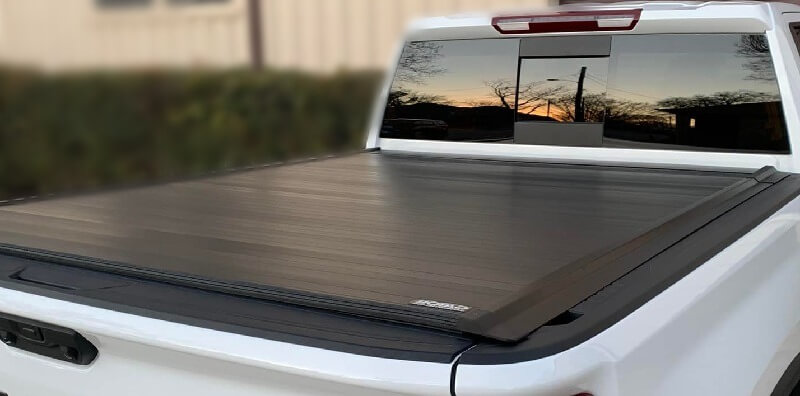 In the world of trucks, utility meets style, and owners often seek upgrades that complement both aspects harmoniously. Among such upgrades is the Gator Recoil Tonneau Cover, a retractable cover designed to safeguard cargo while adding a sleek appearance to your truck.
The Gator Recoil is making waves in the market with its rigid construction and user-friendly design. This article delves into Gator Recoil's features with insights for prospective buyers.
| Feature | Gator Recoil |
| --- | --- |
| Material | Rigid aluminum panels with a UV-resistant matte black finish |
| Operation Mechanism | Sealed ball bearing roller design without springs |
| Locking System | Three locking positions with movable latch stops |
| Installation | No-drill, 30-min process using bolt-on clamps |
| Security | Tailgate lock feature; effective water drainage system |
| Compatibility | Fits 2019 – 2023 Chevy/GMC Silverado/Sierra 1500 |
| Warranty & Origin | 2-year warranty; Made in the USA |
| Design & Appearance | Low-profile with matte-black UV and scratch-resistant finish |
| Usage & Access | Almost full bed access with custom locking capabilities |
Gator Recoil Retractable Cover

Gator Recoil, with rigid aluminum, ensures enhanced security and efficient water drainage, backed by a 2-year warranty.
Build Quality
The Gator Recoil Tonneau Cover is meticulously crafted with rigid aluminum panels, boasting a UV-resistant matte black finish, ensuring longevity and resilience against nature's harshest elements.
The aluminum slats are connected by a potent elastomer hinge, rendering a strong barrier against water and debris. This cohesive construction guarantees the safeguarding of your truck bed and its contents, even in the roughest.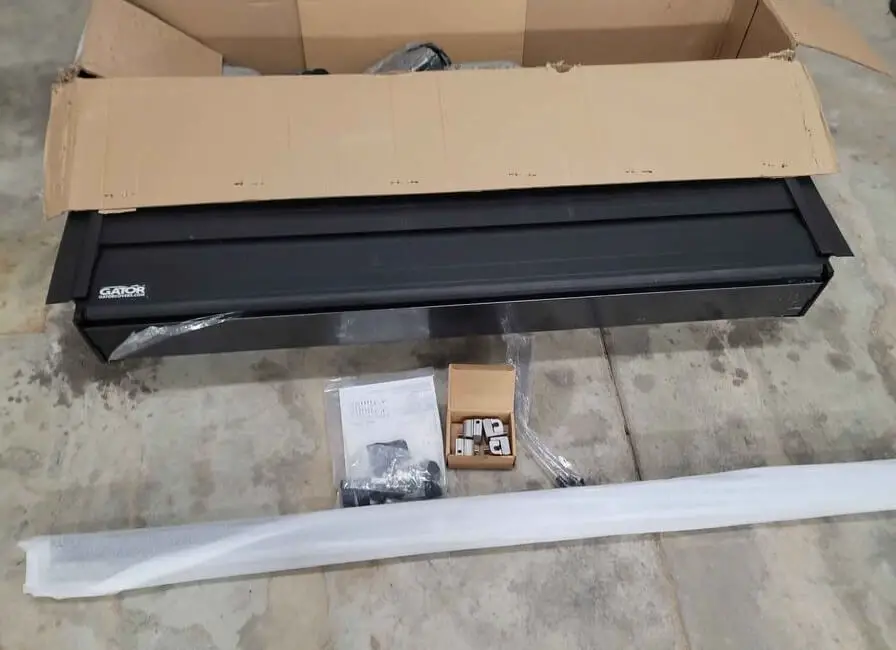 Innovative Design
The cover employs a sealed ball bearing roller design, eliminating the need for springs or additional mechanisms for operation.
It incorporates a "No-Profile" front canister cover, effectively preventing any water and debris from infiltrating the canister, adding an extra layer of protection for the cover when it's rolled up.
Security & Protection
Security is a paramount feature of the Gator Recoil, with the cover rendered unopenable when the tailgate is closed and locked. While no tonneau cover can claim to be 100% waterproof, the Gator Recoil excels in keeping water out, channeling any accumulated water out through its intelligent draining system, and securing your cargo from water damage.
Compatibility
A standout feature is its no-drill installation process, which is simple, swift, and can be completed in about 30 minutes, thanks to the bolt-on clamps seamlessly attaching the cover to the bed rails. The Gator Recoil fits 2019 – 2023 Chevy/GMC Silverado/Sierra 1500 models with a 5′ 10″ Bed and is compatible with MultiPro/Flex tailgates.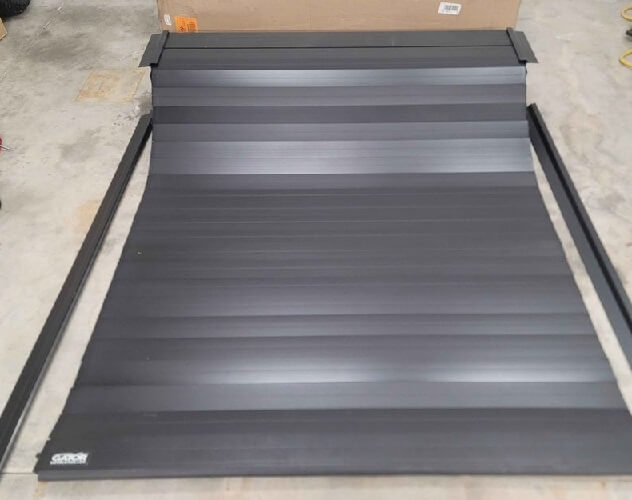 Aesthetics
The Gator Recoil offers unparalleled flexibility with three intermittent locking positions and movable latch stops for unlimited locking options, catering to diverse hauling needs.
It sports a low-profile design, maintaining your truck's aesthetic integrity while providing near-complete access to the truck bed when opened.
Adaptability
The cover's design ensures compatibility with a variety of truck bed accessories, including bed liners, toolboxes, and bed rails. The movable latch stops provide adaptability, ensuring the cover is usable even when the truck bed is not fully empty.
Warranty
Trust is paramount when investing in vehicle accessories, and Gator Covers emphasizes this with its robust warranty offering. By backing the Gator Recoil Tonneau Cover with a 2-year warranty, the company showcases its unwavering confidence in its craftsmanship and materials.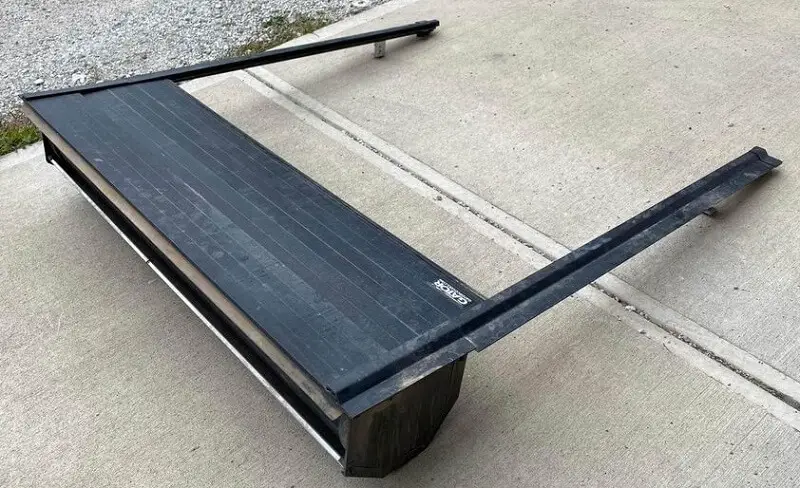 Consideration
The Gator Recoil cover's ability to reduce wind drag can potentially improve fuel efficiency, making it an eco-friendlier choice. Every mile counts, and with this cover, drivers might find themselves going that extra mile.
Our Observation
In examining the Gator Recoil Tonneau Cover, it's evident that this is more than just a utility upgrade; it's a fusion of style, convenience, and security. I'm particularly impressed by the thoughtful integration of features like the sealed ball-bearing design and the grip latch system, which promote ease of use and flexibility.
The robust construction and sleek matte finish not only safeguard the cargo but also enhance the truck's aesthetic appeal, reflecting a harmonious balance between functionality and design.
It's refreshing to see a product that doesn't compromise on either aspect, offering truck enthusiasts a reliable and stylish solution to cargo management.

Peter Rees, your go-to car parts expert, bridges the gap between mechanics and motorists. With over decades in the automotive industry, he decodes the intricacies of vehicles in his insightful blog, steering readers toward savvy decisions and smooth rides.