Gator SRX Roll Up Tonneau Cover Review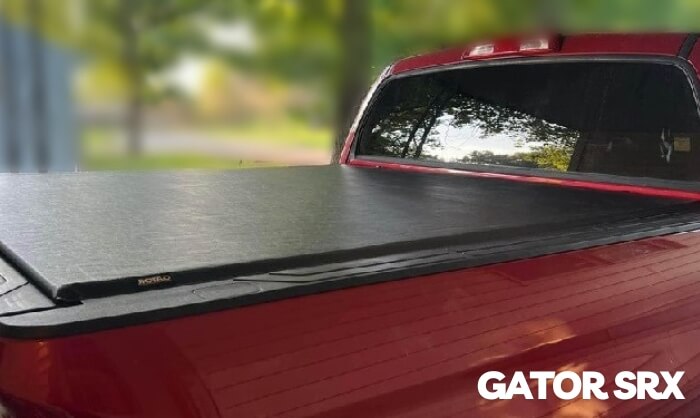 The Gator SRX Roll-Up Tonneau Cover, synonymous with robustness and sleek design, serves as an exemplar of top-tier craftsmanship and utility. It's a revelation for truck owners, offering a unique combination of security and accessibility, all enveloped in a chic, low-profile design.
| Feature | Gator SRX |
| --- | --- |
| Installation | Drill-Free |
| Latch System | One-hand trigger latch |
| Bed Access | Full when rolled up |
| Security | Secured with hooks at the cab |
| Guarantee | 30-day "love it or swap it" |
| Material | Heavy-duty vinyl |
| Storage | Storage straps included |
| Tension Control | Adjustable |
| Warranty | Frame: Limited lifetime; Tarp: 10-year |
| Appearance | Industrial-strength leather-grain vinyl |
| Design | Inside-mount, low-profile |
| Origin | Made in the USA using globally sourced materials |
| Lock Mechanism | Basic, with tailgate lock system |
Gator SRX Roll-Up Tonneau

Gator SRX, with drill-free installation, provides full bed access, a sleek, low-profile, and a tailgate lock, backed by a similar warranty.
Easy Installation
Installation nightmares are banished with the Gator SRX. The cover is designed for a drill-free install, thanks to the provided clamps.
This thoughtful addition eliminates the need for any alterations to the truck bed, safeguarding the vehicle's integrity while saving installation time.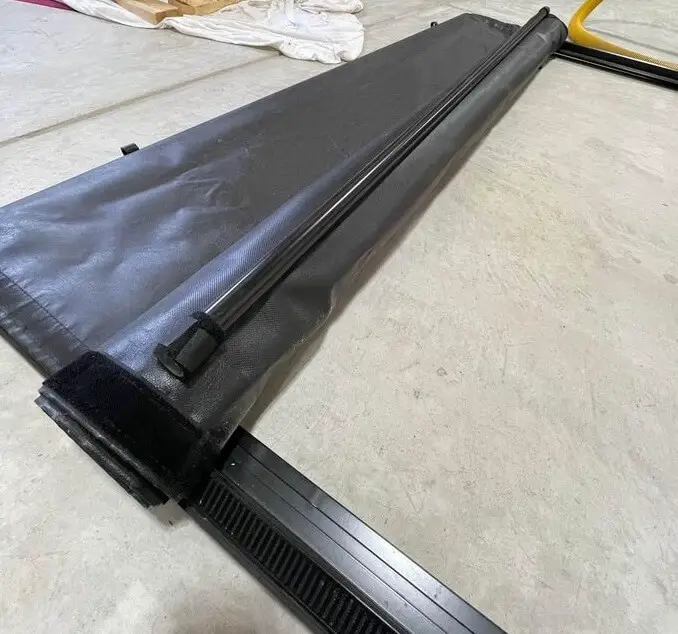 User-Friendly Access
The Gator SRX boasts a one-hand operable trigger latch located on the driver's side, making accessibility a breeze.
This user-friendly approach ensures quick and easy access to the truck bed, a feature especially appreciated during time-sensitive tasks or unfavorable weather conditions.
Bed Access
When fully rolled up, the cover provides complete, unobstructed access to the truck bed, maximizing the utility and versatility of your vehicle. This full bed access facilitates effortless loading and unloading of larger items, making it a boon for those needing uncompromised space.
Security
Security is paramount with the Gator SRX. The cover is designed to lock in conjunction with the tailgate, creating a secure environment for your cargo.
Additionally, the adjustable tension control maintains the cover's tightness, regardless of the climatic conditions, safeguarding your belongings against the elements and potential theft.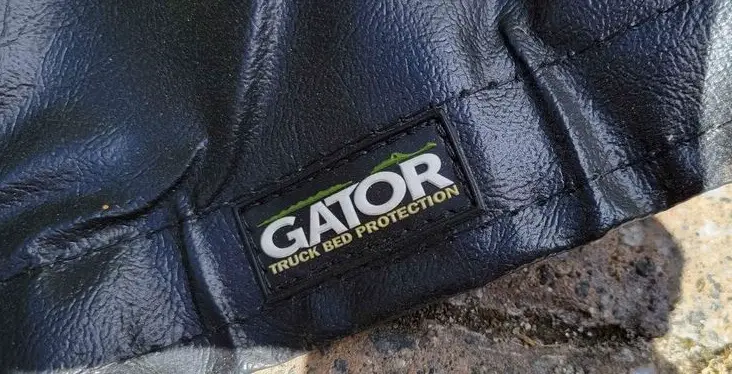 Aesthetic Design
Beyond functionality, the Gator SRX is a visual delight, crafted with industrial-strength leather-grain vinyl for a sleek, stylish look.
The low-profile design, sitting only 3/4″ above the bed caps, enhances the truck's overall appearance, making it a sophisticated choice for those looking to elevate their vehicle's aesthetic.
Gator Guarantee
The Gator SRX has a compelling 30-day "love it or swap it" guarantee, emphasizing the brand's confidence in its product.
Moreover, it is backed by a limited lifetime warranty on the frame and a 10-year warranty on the tarp, attesting to its durability and quality.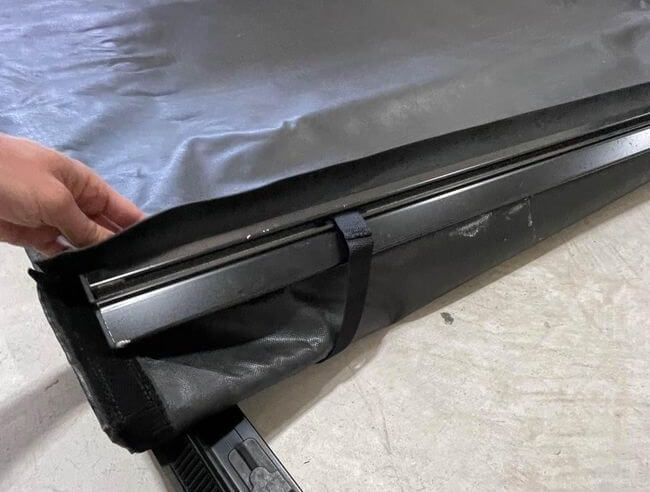 Additional Features
The inside-mount design of the Gator SRX permits full access to stake pocket holes, allowing compatibility with other accessories.
Plus, convenient storage straps ensure the cover is securely fastened while driving. Although utilizing globally sourced materials, this made in the USA product ensures a standard of quality and reliability.
Our Observation
From my perspective, the Gator SRX Roll-Up truck bed tonneau cover is a well-thought-out product. I'm particularly impressed with the drill-free installation; it's clear that ease of use was a priority in its design.
The full bed access is another standout feature, ensuring truck owners can utilize the entirety of their bed space when needed. Combining the basic lock mechanism and the tailgate lock system is a clever way to ensure cargo security without over-complicating things.
And, of course, the fact that it's made in the USA, even with globally sourced materials, adds a touch of trustworthiness to the product. Overall, it is a reliable, functional, and stylish choice for truck owners.

Peter Rees, your go-to car parts expert, bridges the gap between mechanics and motorists. With over decades in the automotive industry, he decodes the intricacies of vehicles in his insightful blog, steering readers toward savvy decisions and smooth rides.