Gator ETX Soft Roll up Review
Every truck owner understands the importance of a robust tonneau cover. Not just as a protective measure against the elements but also as an accessory that adds flair and value to their vehicle.
The Gator ETX Soft Roll-up tonneau cover, with its sleek design and unmatched utility, stands out as one of the best choices in the market today.
| Feature | Gator ETX |
| --- | --- |
| Compatibility | Chevy/GMC Silverado/Sierra, Ford F-150; Not for Carbon Pro Bed |
| Installation | No-tool, 10-min clamp-on install |
| Protection | Heavy-duty aluminum & vinyl; All-weather sealing |
| Operation | Easy fold & secure; 2/3 open option |
| Design | Sleek, low-profile; Custom-fitted |
| Materials | Tear-resistant vinyl; Made in the USA |
| Usage | 2/3 bed access; Removable for full access |
| Reviews & Reputation | Positive; Praised for durability & installation |
| Warranty & Support | Limited lifetime frame warranty; 10-year on tarp |
| Aesthetic Appeal | Enhances truck appearance with refined look |
| Economic Value | Affordable & offers high value |
| Versatility | Adjustable & flexible for varied cargo sizes |
| | |
| --- | --- |
| | Gator ETX offers quick, no-tool installation, superior sealing, 2/3 bed access, and a sleek design, with a lifetime frame and 10-year tarp warranty. |
Aesthetic Appeal
Beyond functionality, the cover significantly upgrades the appearance of the truck. It offers a refined, streamlined look, emphasizing a balance between utility and style. This aesthetic appeal is something truck owners can be proud of when showcasing their vehicles.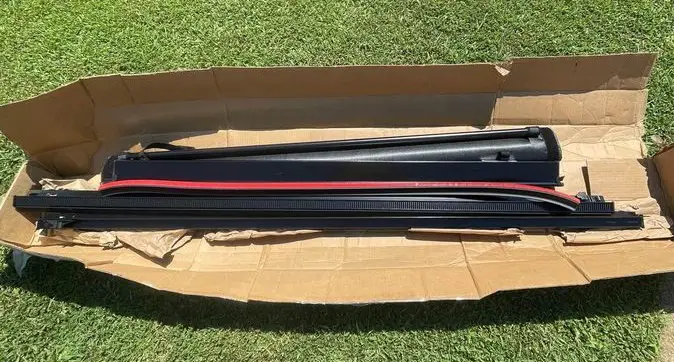 Compatibility
One of the standout attributes of the Gator ETX Soft Roll-up cover is its wide range of compatibility. Designed to fit specific models of Chevy/GMC Silverado/Sierra and Ford F-150, it ensures that many truck owners can benefit from its features.
Moreover, it has been crafted to work with the MultiPro/Flex tailgate, although it isn't compatible with the Carbon Pro Bed.
Protection
The Gator ETX Soft Roll-up tonneau cover doesn't compromise when it comes to protection. Built with a heavy-duty aluminum frame and industrial-strength vinyl material, it offers solid shielding against rain, snow, and dust. This ensures your cargo remains safe in all weather conditions.
Ease of Maintenance
The Gator ETX Soft Roll-up is designed for easy cleaning and maintenance. Its smooth vinyl surface can be quickly wiped down to remove dust, debris, and other residues, ensuring the cover continues to look its best.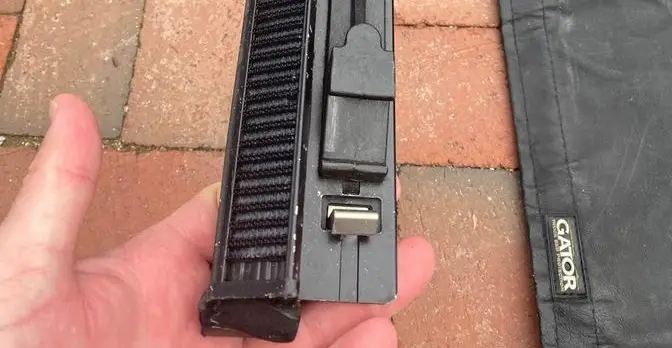 Operation
Its operation is as smooth as its installation. The panels easily fold towards the cab, and the cover can be secured in a 2/3 open position for when you have larger loads. An integrated buckling system ensures the cover remains intact and safe.
Installation
Dreading a complicated installation process? The Gator ETX promises an easy ride. You can fix this cover onto your truck bed in about 10 minutes with a no-tool install mechanism.
The installation requires clamping the rails on without the need for any drilling, emphasizing ease and convenience.
User Reviews
The market's feedback speaks volumes about a product's credibility, and the Gator ETX Soft Roll-up tonneau cover is no exception. Garnering positive reviews for its easy installation and durability, it has carved a niche in the truck accessories world.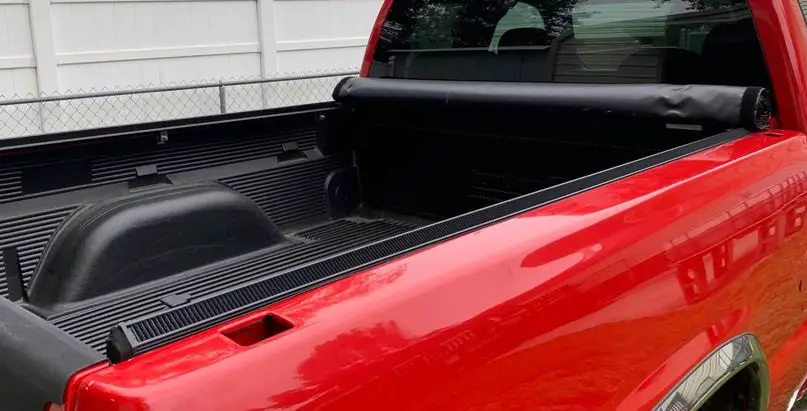 Warranty
Gator offers commendable post-purchase support. The Gator ETX Soft Roll-up frame comes with a limited lifetime warranty, while the tarp boasts a 10-year guarantee.
Furthermore, their US-based customer support team ensures that all your queries and concerns are addressed promptly.
Our Observation
From my perspective, the Gator ETX Soft Tri-Fold Truck Bed Tonneau Cover is a functional accessory embodiment of thoughtful design and practicality. The swift installation process, requiring no tools, is particularly commendable.
I'm quite impressed with how it seamlessly merges protection with aesthetics, giving users security and style. Its versatility, allowing for both 2/3 bed access and full bed access, indicates an acute understanding of truck owners' diverse needs.
Its durability, ease of use, and aesthetic appeal at an affordable price point underscores its remarkable economic value. The U.S-based support and robust warranty further instill confidence in the product. This cover is a blend of convenience, functionality, and style, making it an appealing choice for truck enthusiasts.

Peter Rees, your go-to car parts expert, bridges the gap between mechanics and motorists. With over decades in the automotive industry, he decodes the intricacies of vehicles in his insightful blog, steering readers toward savvy decisions and smooth rides.