Bakflip G2 Review
In the ever-evolving world of truck accessories, few have stood out as much as the Bakflip G2. With a design that boasts both aesthetics and durability, it has quickly become a must-have for truck owners. This review delves deep into its features, exploring why the Bakflip G2 is worth considering for your truck.
| Feature | Bakflip G2 |
| --- | --- |
| Full Bed Access | Yes, foldable up to the cab |
| Construction | Solid-core panels with aluminum skins |
| Finish | Textured powder coat |
| Water Drainage | Rails and drainage tubes |
| Installation | No-drill clamp-on; under an hour |
| Operation | Automatic latching; operational from both sides |
| Design | Low-profile; flush with bed rail |
| Weight Rating | Supports up to 300 lbs. evenly distributed |
| Security | Aluminum panels with auto-latch system |
| Prop Rods | Secure stow away; holds cover upright when open |
| Tailgate Lock | Latch system secures with locked tailgate |
| Panel Foam | High core density; drains water |
BAKFlip G2 Hard Truck Bed

Durable and secure, the Bakflip G2 provides full, easy-access bed utility, boasts a solid construction, and reassures with a generous 3-year warranty.
Full Bed Access
The Bakflip G2 provides exceptional utility with its capability to be folded up to the cab, allowing full bed access without requiring removal. This feature is immensely beneficial for those who need quick and easy access to the entire truck bed, making loading and unloading a breeze.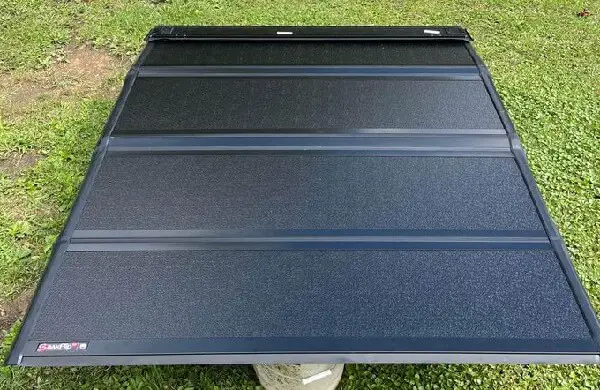 Warranty
Backed by a generous three-year warranty, the Bakflip G2 promises hassle-free after-sales service. This warranty is a testament to the product's commendable quality and the manufacturer's confidence in its durability. Buyers can rest easy knowing that they are supported long after the purchase.
Automatic Latching
Ease of operation is a key feature with the G2, with panels that automatically secure in place and latch to the cover's mounting rails. This convenience is further enhanced with latches that can be deactivated with a simple pull.
Drainage System
The thoughtfully designed rails channel water effectively to the front of the bed, ensuring it is expelled through drainage tubes. This feature safeguards the truck bed and its contents against water damage, ensuring longevity and protection against the elements.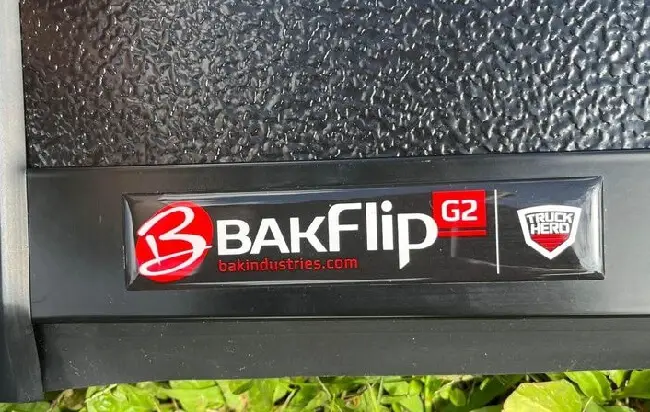 Premium Seals
The EPDM-made premium weather seals assure a tight fit to the bed rails, protecting against water infiltration and debris adding another layer of defense to keep your cargo safe and dry.
No-Drill Installation
Installation is often a hassle, but not with the G2. The no-drill clamp means that you can have it ready in under an hour without damaging your truck bed, saving both time and effort.
Durable Design
The Bakflip G2 stands out with its seamless design that aligns perfectly with the truck bed rail. Its textured powder coat finish applied to the aluminum panels' top and underside not only enhances aesthetics but also offers longevity. No matter the weather or usage, the design ensures both form and function remain intact.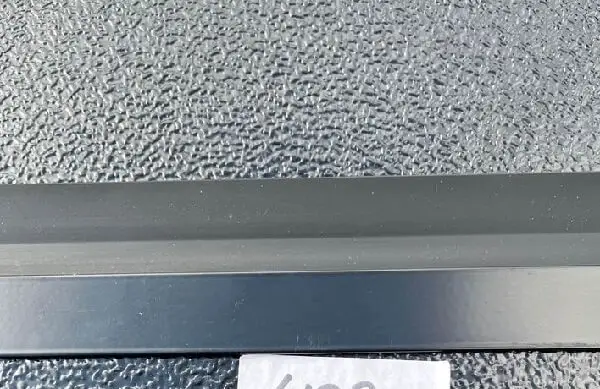 High-Quality Construction
Prioritizing strength and durability, the Bakflip G2 integrates solid-core panels with resilient aluminum skins. This combination reflects superior craftsmanship and ensures the truck bed remains shielded from harsh environmental conditions and potential intruders, guaranteeing long-lasting protection.
Enhanced Security
Security is paramount with the Bakflip G2. Its unique, patented latch system, coupled with the robust aluminum panels, can be accessed from either side of the bed. This dual-sided operation ensures users can swiftly secure their cargo, giving them added confidence in the safety of their belongings.
Our Observation
In exploring the BAKFlip G2, I'm quite impressed by its multifunctional design. The full bed access without removal and the no-drill clamp installation are highlighted, making it user-friendly and efficient, ideal for those less mechanically inclined.
The premium EPDM weather seals and robust construction promise durability and protection against the elements, ensuring the truck bed remains dry and secure. Its sleek, low-profile appearance, solid core panels, and textured powder coat finish speak to its aesthetic and functional appeal.
However, it's worth noting that while the cover can support up to 300 lbs., exceeding this limit may lead to damages. This robust, American-made cover is a solid investment for truck owners seeking functionality and style.

Mark Takahashi, Car parts guru with a passion for mechanics. Blogger extraordinaire, translating auto jargon into everyday magic. Drive into his world of knowledge!