Gator EFX Review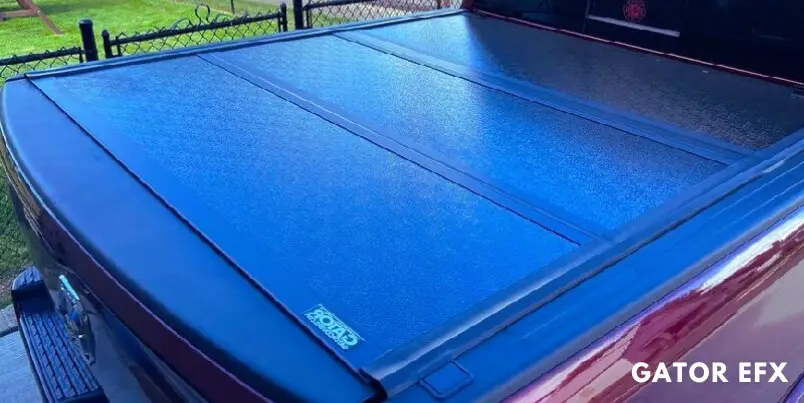 Tonneau covers have become an essential accessory for truck owners, offering functionality and a touch of style. Among the multitude of options available, the Gator EFX Hard Tri-Fold Truck Bed Tonneau Cover emerges as a robust contender. But does it truly stand up to the test of utility and durability? Let's dive into the details.
| Feature | Gator EFX |
| --- | --- |
| Durability | Heavy-duty aluminum panels with 300-lb. load capacity |
| Design | Low-profile, flush-mount, Semi-Gloss Black finish |
| Weather Protection | Integrated water management system with EPDM seals |
| Installation & Removal | Tool-free, no-drill installation in less than 30 min |
| Functionality | Provides ⅔ bed access, cover can be 2/3 open or closed |
| Safety & Security | Interior latch, locks with tailgate up or down |
| Warranty & Support | 3-year warranty with US-based customer service |
| Additional Attributes | Made in the USA, Scratch protection, Custom fit |
| Reviews | Highly rated with 5-star reviews |
| Brand & Origin | BACKED BY GATOR, Made in the USA |
| | |
| --- | --- |
| | The Gator EFX offers a low-profile design with heavy-duty aluminum panels, ensuring durability and security, complemented by a 3-year warranty. |
Compatibility
The Gator EFX Tonneau Cover stands out with its precise compatibility with the 2021 – 2023 Ford F-150 5′ 7″ Bed (67.1″), even catering to Ford's automatic tailgate feature.
The custom fit for specific year, make, and model ensures that users don't have to worry about mismatch or improper sealing.
Durability
This cover promises longevity and robustness, constructed from heavy-duty, aircraft-grade aluminum panels. The panels are meticulously coated with a scratch-resistant, UV-protective, black powder coat finish, preserving the aesthetic appeal over time.
With an impressive load capacity of up to 300 lbs. (evenly distributed), the Gator EFX cover can easily manage heavy cargo.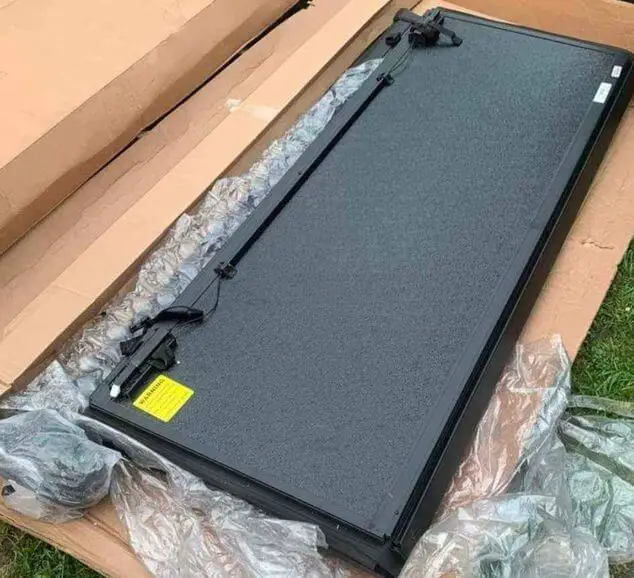 Sleek Design
The low-profile design and semi-gloss black finish of the Gator EFX lend it a sleek, streamlined appearance. It sits flush with the truck bed, allowing an unobtrusive flush-mount design.
This feature, coupled with its semi-flush construction, makes it an aesthetic addition to any truck.
Weather Protection
The Gator EFX excels in offering superior weather protection with its integrated water management system. The unique seal design and built-in rails effectively channel water out of the bed, preventing any water intrusion ensuring the cargo stays dry and safe. The EPDM rubber seals and drain tubes further augment the water resistance of this cover.
Installation Guide
Ease of installation is another merit of the Gator EFX. It requires no tools or drilling, and the installation process is swift, wrapping up in less than 30 minutes. The four quick-release knobs ensure tool-free removal, adding to the convenience.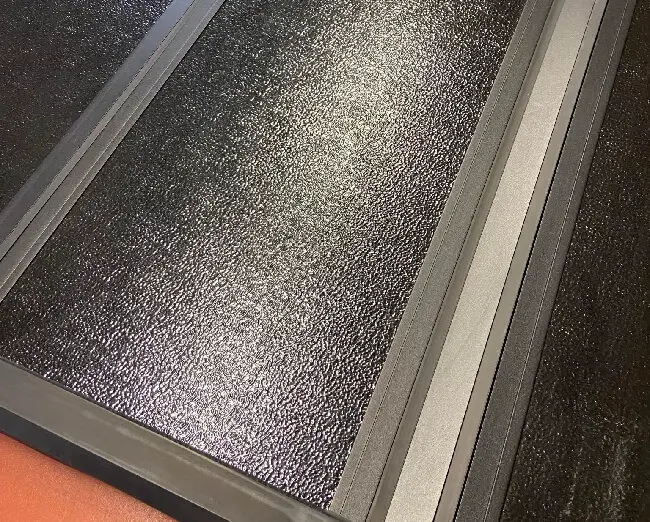 Functionality
The cover offers versatile hauling options, enabling users to have it 2/3 open or completely closed, with convenient retaining straps to lock the cover in the preferred position. This feature facilitates the transport of oversized cargo with ease.
Safety & Security
The interior latch enhances the security, making the bed safer than the cab when the cover and tailgate are locked. This feature is particularly crucial for transporting valuable items, providing peace of mind during transit.
Warranty Info
The cover comes with a 3-year warranty and is backed by a US-based customer service team promising customer support and assurance.
Our Observation
From my vantage point, the "Gator EFX Hard Tri-Fold Truck Bed Tonneau Cover" is an impressively crafted accessory for truck owners. I'm particularly smitten with its aircraft-grade aluminum construction, which guarantees durability and resilience against the elements.
The low-profile design ensures a sleek appearance, while its unique sealing system offers commendable weather protection. Installation seems a breeze, which is always a win in my book!
However, the restricted access to the full truck bed and the reportedly convoluted instructions strike a slight discord. Nevertheless, this tonneau cover offers commendable value for its price point, especially with the assurance of a US-based support team.

Peter Rees, your go-to car parts expert, bridges the gap between mechanics and motorists. With over decades in the automotive industry, he decodes the intricacies of vehicles in his insightful blog, steering readers toward savvy decisions and smooth rides.