Gatortrax MX Review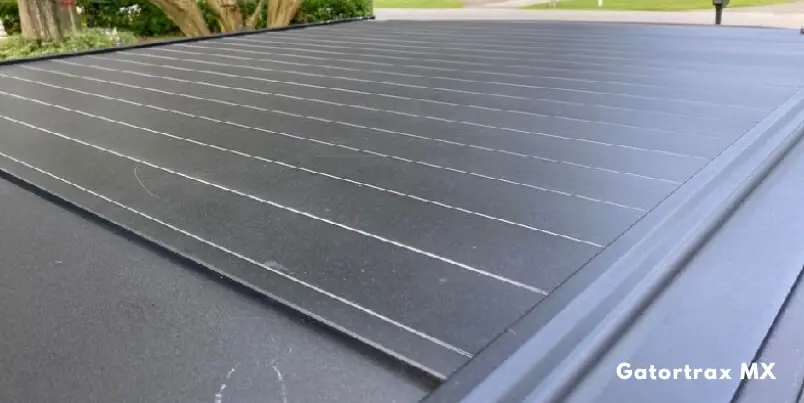 Truck enthusiasts, gearheads, and weekend warriors alike understand the importance of a reliable and durable tonneau cover.
If you've been looking for a cover that combines functionality with style, then the GatorTrax MX Electric Tonneau Cover might be your new favorite upgrade. Let's dive into its remarkable features.
| Feature | GatorTrax MX |
| --- | --- |
| Finish | New matte black, powder-coated |
| Operation | Sealed ball bearing, maintenance-free |
| Lock Positions | Lockable in any position along the rails |
| Bed Access | Nearly full bed access when opened |
| Profile | Attractive low-profile design |
| Design | One-piece, low maintenance |
| Material | Heavy-duty aluminum slats |
| Compatibility | Works with most 5th wheel hitches |
| Key Lock | Cover can be locked in any position |
| Support Capacity | Up to 500 lbs (evenly distributed) |
| Cargo Light | LED with automatic on/off in holding canister |
| Weather Protection | Channels excess water out via drain tubes |
| Origin | Made in the USA |
| Warranty | Limited lifetime warranty |
| | |
| --- | --- |
| | Heavy-duty aluminum, LED cargo light; supports 500 lbs; installs in 20-30 minutes; priced $1,800-$2,300; extended 3-year warranty. |
Matte Finish
The GatorTrax MX embraces a modern matte black, powder-coated finish that's both stylish and functional.
This finish boosts the truck's visual appeal and serves as a shield against potential scratches and harsh weather conditions, ensuring the cover remains pristine.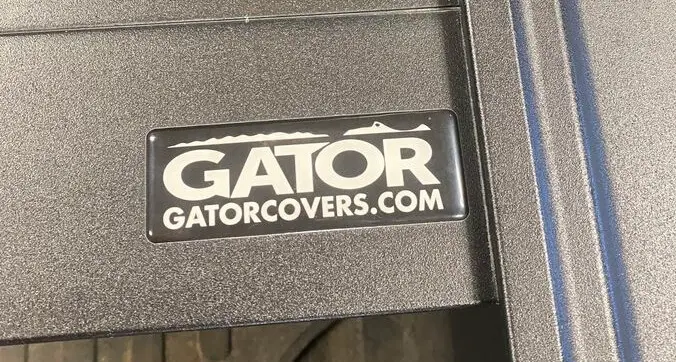 Seamless Operation
The frustration of dealing with clunky covers is a thing of the past. Designed with sealed ball bearings, the GatorTrax MX guarantees a fluid motion whenever it's adjusted.
Additionally, the maintenance-free nature means more time enjoying your truck and less time fussing over the cover.
Lockable Positions
Cargo comes in all shapes and sizes. Recognizing this, the GatorTrax MX allows locking at any position along its rails. Whether securing a small toolbox or bulky equipment, the adaptable locking mechanism ensures everything remains firmly in place.
Bed Access
Never compromise on space. The GatorTrax MX, with its robust yet flexible design, can be easily rolled back to offer almost complete bed access. This makes it an ideal companion for various hauling requirements.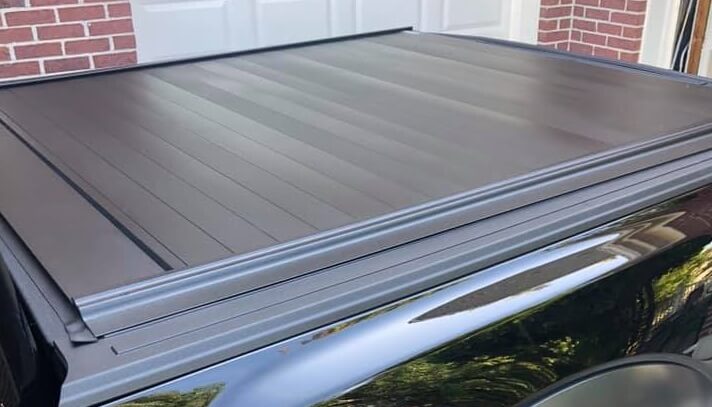 Low Profile Design
Aesthetics and functionality harmoniously blend in the GatorTrax MX's low-profile design. Not only does it enhance the truck's visual appeal, but the sleek structure also aids in reducing wind resistance, potentially aiding in smoother drives.
Durability
Crafted with premium aluminum slats, the GatorTrax MX promises to withstand the test of time. This durable construction ensures that the cover and the contents beneath it are shielded from external factors, promising longevity.
Compatibility
For those with 5th-wheel hitches, compatibility can be a concern. Thankfully, the GatorTrax MX is designed to work seamlessly with most hitch types, making it a versatile choice for diverse hauling needs.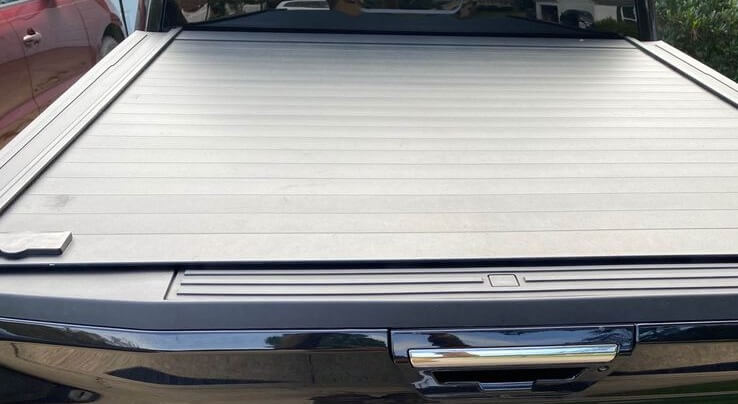 Key Lock Security
Cargo security is paramount. The GatorTrax MX ensures this with its key lock feature, allowing users to lock their goods securely. This feature provides peace of mind, especially when the truck is left unattended.
Load Support
This is not just a cover; it's a powerhouse. With the capacity to support up to 500 lbs (when evenly distributed), the GatorTrax MX goes beyond just protection. It offers both durability and stability in one package.
Advanced Lighting
No more fumbling in the dark. The integrated LED cargo light in the holding canister illuminates the truck bed, facilitating hassle-free loading and unloading during nighttime. The automatic on/off feature adds a layer of convenience.
Fuel Efficiency
Aerodynamics plays a vital role in fuel consumption. The GatorTrax MX, with its streamlined design, could aid in reducing drag, thereby potentially enhancing fuel efficiency making every journey more economical.
Warranty
Investing in a tonneau cover is a long-term commitment. The GatorTrax MX backs its superior performance with a limited lifetime warranty, reinforcing its promise of quality and longevity.
Our Observation
Upon examining the GatorTrax MX Electric Tonneau Cover, I'm genuinely impressed with its craftsmanship and thoughtful features. The new matte finish adds an aesthetic touch and speaks to its durability, further amplified by its heavy-duty aluminum slats.
I appreciate the convenience offered by the sealed ball bearing operation; it makes for smooth access to the bed, especially when time is of the essence. Another highlight for me is its adaptability – being able to lock in any position and compatibility with 5th-wheel hitches makes it versatile for various uses.
Lastly, knowing it's made in the USA and backed by a lifetime warranty boosts confidence in its quality. This cover seems like a reliable investment for truck owners.

Mark Takahashi, Car parts guru with a passion for mechanics. Blogger extraordinaire, translating auto jargon into everyday magic. Drive into his world of knowledge!