Gator SR2 Tonneau Cover Review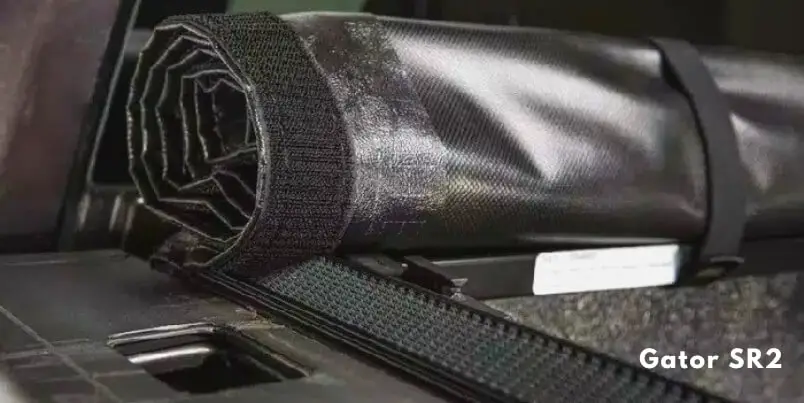 The Gator SR2 is a top-tier roll-up cover boasting an industrial-grade tarp explicitly designed to shield your cargo from unforgiving weather conditions, ensuring safety and security with an added tailgate lock feature. Let's delve deeper into this review to explore why the Gator SR2 is making waves in the market.
| Feature | Gator SR2 |
| --- | --- |
| Installation | No-drill; Under 30 minutes using clamps |
| Latch System | Single trigger latch on driver's side |
| Profile | Low; Inside bed rails |
| Material | Double-coated vinyl tarp; Aluminum frame |
| Aerodynamics | Circular rods for wind efficiency |
| Tension Control | Manual thumbscrew adjuster |
| Weather Resistance | Double vinyl; Curved edges for water runoff |
| Bed Access | Fully rollable for complete access |
| Security | Tailgate lock; Industrial strength Velcro sides |
| Warranty | 5 years |
| Price Range | $359.00 – $399.00 |
| Made in | U.S.A. |
| Additional Features | Crossbows support weight (e.g., snow); Free shipping within the continental U.S. |
Gator SR2 Premium Roll Up

Sleek, aerodynamic design with single-trigger latch for convenience, manual tension adjustability, and double-coated vinyl for added durability. Ensures superior weather resistance and comes with a 5-year warranty.
No-Drill Installation
Dive straight into using your new accessory without the hassles of drilling or complicated tools. Thanks to its easy-to-use clamps, setting up the SR2 is simple and quick, often taking less than half an hour.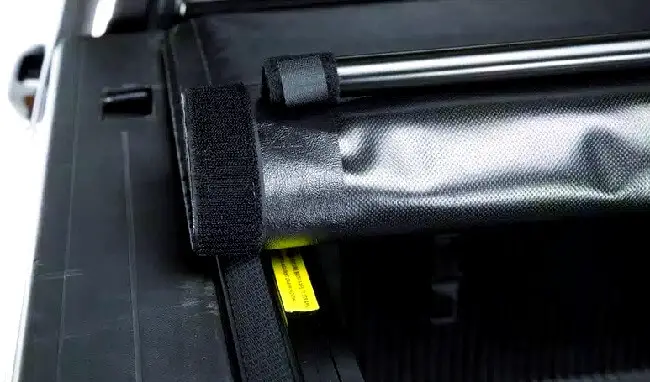 Latch System
Say goodbye to complicated latches! The SR2 has a user-friendly single trigger latch system strategically placed on the driver's side. This allows for swift one-corner unlocking and smooth rolling, streamlining accessibility like never before.
Aesthetic Look
Sleekness meets functionality with the SR2's design. Mounted discreetly inside the bed rails, it ensures a smooth, low-profile appearance, effortlessly enhancing the look of a wide variety of truck models.
High-Quality Material
Crafted from a double-coated vinyl tarp, the SR2 promises strength and impressive tear resistance. Its robust aluminum frame further elevates its durability. Additionally, its UV resistance shields it from the unforgiving sun.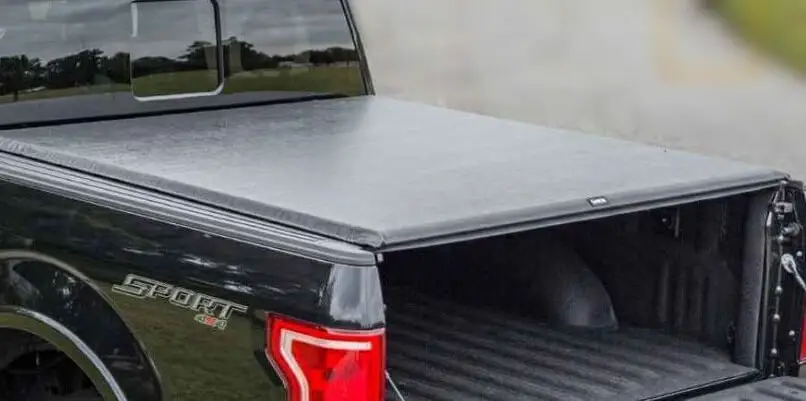 Aerodynamic Framework
Incorporated with circular rods, the SR2 boasts a unique aerodynamic design. This ingenious structure ensures the cover remains steadfast against powerful winds, offering unmatched stability even in unpredictable weather.
Tension Control
Cater to your truck's needs with the SR2's adjustable tension control. The integrated thumbscrew adjuster lets users tweak the tension as per weather conditions, maintaining optimal functionality and prolonging the product's life.
Weatherproofing
Bid farewell to water worries. The SR2's double vinyl make, combined with its curved edges masterfully facilitates water runoff, ensuring unmatched protection against potential water damage.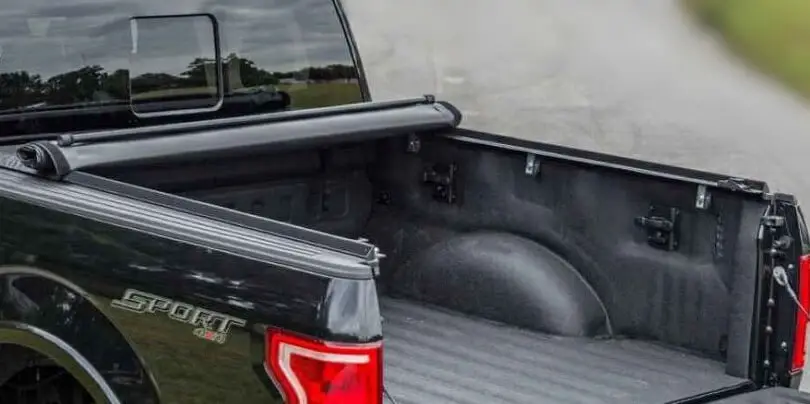 Bed Access
Need to use the full bed? No problem! The SR2 can be easily rolled up, allowing complete access to the bed. The provided securing straps also mean that even larger cargo can be transported with ease.
Extended Warranty
Priced competitively between $359.00 and $399.00, the SR2 is a wise choice for those seeking quality without breaking the bank. And with a 5-year warranty, it's evident that the manufacturers stand by the product's enduring quality.
American-Made
The Gator SR2 takes pride in its roots. Manufactured in the U.S.A., it is a symbol of top-tier American craftsmanship, ensuring consistent reliability and exceptional performance.
Expert Assistance
Expert guidance is just a phone call away if you have questions or need help selecting the right parts. To sweeten the deal, SR2 also offers complimentary shipping within the contiguous United States.
Our Observation
Exploring the Gator SR2, I'm immediately drawn to its simplicity and practicality. It is more than just a cover; it's a well-thought-out asset. The industrial-grade tarp and robust tailgate lock offer essential protection and security, guarding your cargo against the elements.
The single trigger latch system stands out, providing ease in rolling and unrolling the cover, and full bed access is effortlessly achieved. What resonates is its user-friendly approach, giving the user less to worry about with no snaps or crossbows to fight against.
The uncomplicated access and reliable security make it a noteworthy choice, not to mention the support from experts, ensuring you choose the right parts! The free shipping within the continental United States is a thoughtful touch, adding to its appeal.

Mark Takahashi, Car parts guru with a passion for mechanics. Blogger extraordinaire, translating auto jargon into everyday magic. Drive into his world of knowledge!