Duralast Gold Battery Review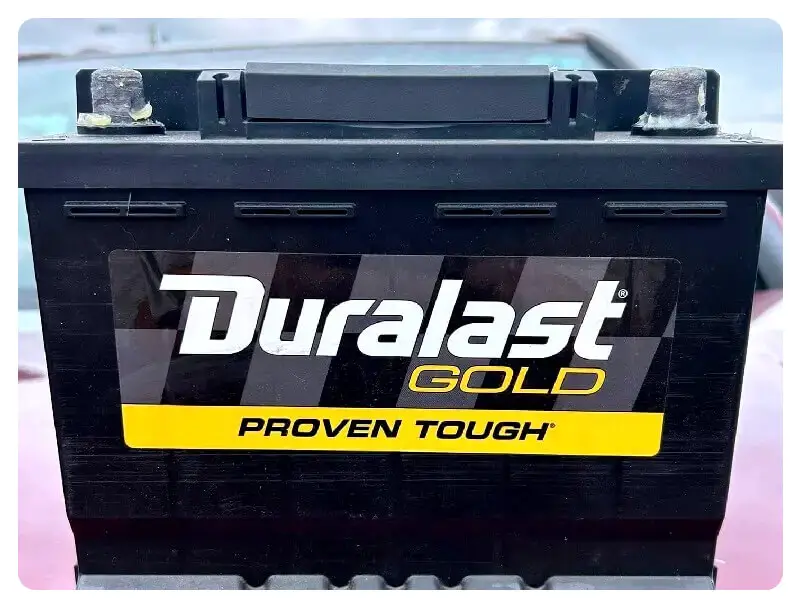 The Duralast Gold battery from AutoZone is a lead-acid battery designed to deliver reliable performance and durability. As one of the best-selling batteries from AutoZone.
The Duralast Gold provides a cost-effective option for most vehicles on the road today. This review will take an in-depth look at the key features, specifications, pros, and cons of the Duralast Gold battery.
Duralast Gold Battery
| Feature | Details |
| --- | --- |
| Battery Technology | Lead-acid flooded cell |
| Warranty | 3 years free replacement |
| Group Sizes | 24 to 94R |
| Cold Cranking Amps | 370A to 950A |
| Cranking Amps | 460A to 1000A |
| Reserve Capacity | 45 mins to 165 mins |
| Price Range | $100 to $300 |
| Terminal Type | Standard top post |
| Dimensions | Vary by group size |
| Weight | 25 lbs to 70 lbs |
| Voltage | 12V |
| Key Features | Impact-resistant case, fortified lead plates, max-life alloy composition, heat-sealed cover, low resistance terminals |
Battery Technology
The Duralast Gold utilizes a flooded lead-acid battery design. This means it contains a liquid electrolyte solution rather than a gel or absorbed glass mat (AGM).
The open vent caps allow you to check and refill the electrolyte as needed. While this design requires more maintenance than sealed batteries, it provides very high cranking power.
The lead-acid chemistry also makes these batteries more affordable than other types like AGM or lithium-ion.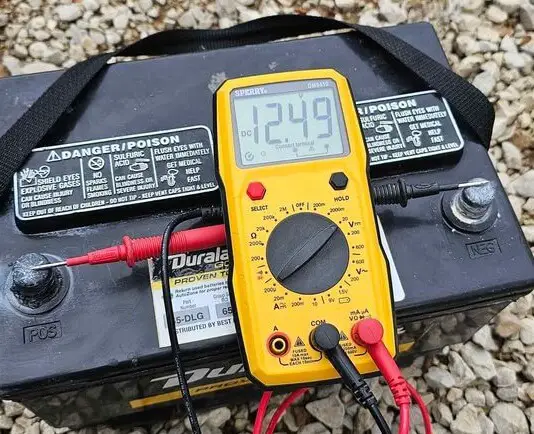 Warranty
All Duralast Gold batteries come with a 3-year free replacement warranty. This provides peace of mind should any defects occur due to materials or workmanship. The warranty is valid at any AutoZone store nationwide.
Group Size
Duralast Gold batteries are available in group sizes ranging from 24 to 94R. This wide range means you can find a Duralast Gold model suited for everything from small sedans up to heavy-duty trucks.
Popular sizes include Group 65 for Ford F-150s, Group 35 for Toyota Camrys, and Group 78 for GM Silverados.
Cold Cranking Amps
With cold cranking amps (CCA) ratings from 370A to 950A, the Duralast Gold delivers ample starting power even in extremely cold weather.
Higher CCA ratings mean faster and more reliable cranking during winter temperatures. The exact CCA depends on the group size, with higher group sizes having greater CCA.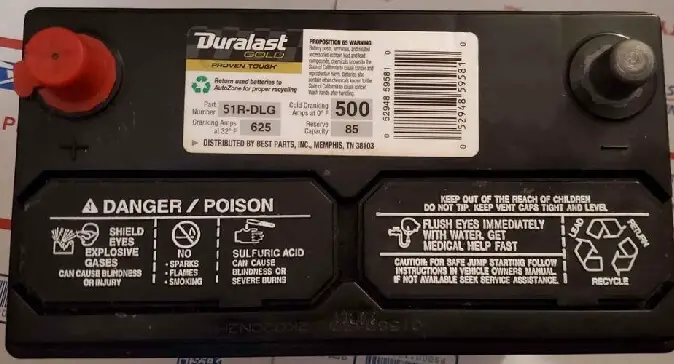 Cranking Amps
In addition to strong CCA for cold weather, Duralast Gold batteries also provide high-cranking amps for everyday starts.
Cranking amps range from 460A up to 1000A. Again, larger batteries have a higher cranking amp capacity to handle vehicles with bigger engines.
Reserve Capacity
The reserve capacity indicates how long a battery can supply power if the alternator fails. Duralast Gold batteries offer reserve capacities spanning 45 minutes up to 165 minutes. Higher capacities provide you more time to drive and get assistance in an emergency.
Price
Duralast Gold batteries cost between $100 and $300, depending on the group size. This places them in the mid-range for lead-acid batteries.
You pay a bit more compared to the lower-end Duralast batteries but get better performance and longevity in return. They offer good value compared to premium AGM or lithium batteries costing $200+ more.
Additional Features
Impact-resistant polypropylene case prevents damage from road debris

Fortified lead plates reduce vibration and extend service life

Max-life alloy composition on grids for optimized performance

Heat-sealed cover protects against leaks and corrosion

Low resistance terminals enhance starting capability
Overall, the Duralast Gold battery lives up to its name by providing reliable power across a wide range of vehicles. While it requires occasional maintenance, the flooded lead-acid design delivers very high starting power and ample reserve capacity.
Backed by a generous 3-year warranty, the Duralast Gold gives you peace of mind on the road. If you want a durable battery without paying premium prices, the Duralast Gold is a great choice.

Mark Takahashi, Car parts guru with a passion for mechanics. Blogger extraordinaire, translating auto jargon into everyday magic. Drive into his world of knowledge!